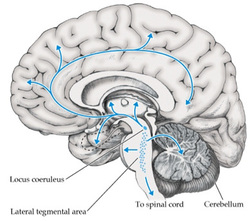 Coeruleus Clinical Sciences

Coeruleus Clinical Sciences provides strategic and operational consulting services to

Pharmaceutical, biotechnology, and medical device companies,
Patient advocacy/support organizations whose mission is advancement of novel therapeutics for underserved patient populations, and to
Patient care institutions seeking to expand their horizons and capabilities in clinical therapeutics research and development.


Why "Coeruleus"? The Locus Coeruleus (Latin for "Blue Spot") is a tiny collection of nerve cells buried deep in the brain. Small as it is, the LC connects to almost every other area of the nervous system, helping to control key body and mental functions. It plays a key role in brain networks important to arousal, alertness, and detection of novel stimuli.

The ability to leverage limited resources, to make connections, and to recognize and act upon novel ideas is critical to the clinical development process. Click the button below, and let's discuss how we can work together!

---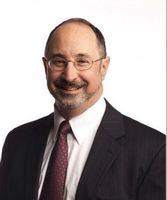 Jesse M. Cedarbaum MD

I am a Neurologist with a unique background of over 30 years of drug development and clinical trials experience in academia, biotechnology, large and small pharmaceutical companies. My therapeutic area expertise spans the spectrum of neuropsychiatric conditions, from neurodegenerative diseases (Alzheimer's, Parkinson's) to neuromuscular disorders (ALS, peripheral neuropathies) to psychiatric and ophthalmological disorders, and is represented in a body of over 100 peer-reviewed scientific publications. I have led teams developing both small molecule, protein and antisense therapeutics in all stages of the development process, including preclinical development, Phase 1, translational and "Proof of Concept" studies, Phase 3 clinical studies and associated regulatory activities. I have played key roles in the development of several currently marketed products, and am a recognized leader in pre-competitive activities supporting the advancement of neurotherapeutics.

I am a Fellow of both the American Academy of Neurology and the American Neurological Association. I have served as Secretary on the Board of Directors for the American Society for Neurological Therapeutics (ASENT). I have been a member of the NINDS Parkinson's Disease Biomarkers Identification Network (PDBIN) Committee, the Down Syndrome Biomarker Initiative Steering Committee, the fNIH Neuroscience Biomarkers Consortium Steering Committee, and the ALS working group for the NINDS ALS Common Data Elements Project. I have served terms as the chair of the Private Partner Scientific Board (PPSB) of the Alzheimer's disease Neuroimaging Initiative (ADNI), the Industry Advisory Board (ISAB) of the Michael J Fox Foundation's Parkinson Progression Markers Initiative (PPMI), and as the Industry Co-Chair for the Critical Path for Parkinson's consortium.

I look forward to collaborating and applying my expertise and experience to support your project.
---



Banner image adapted from "The Locus Coeruleus of Dr. Fun" by David Farley
http://www.ibiblio.org/Dave/Dr-Fun/logos/logo_181.jpg